At The Beryl Institute's Elevate PX event last month, Temple Health shared a poster presentation on their experience with adding hospital wayfinding with help from Gozio Health. They did a great job on their presentation, and we wanted to share it here and say congratulations!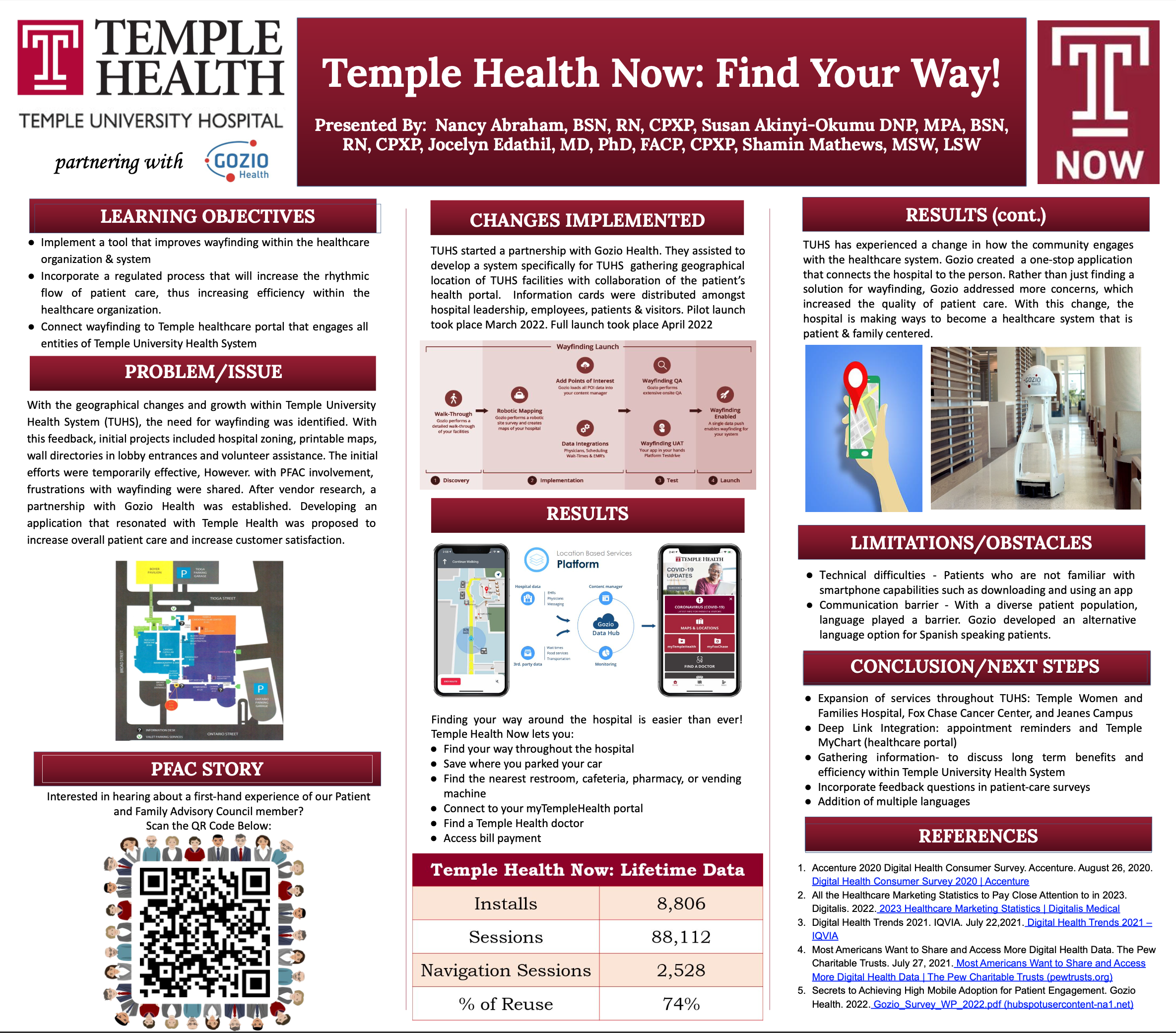 About Temple Health
Temple Health is the collective name for all of the health, education and research activities carried out by the Temple University Health System (TUHS) and the Lewis Katz School of Medicine at Temple University (LKSOM). The two enjoy a close clinical and educational partnership and together make up one of the nation's most dynamic healthcare organizations.
TUHS is a $1.6 billion academic health system dedicated to providing access to quality patient care and supporting excellence in medical education and research. The Health System consists of Temple University Hospital (TUH), one of the region's most respected academic medical centers; TUH – Jeanes Campus; TUH – Episcopal Campus; TUH – Northeastern Campus; Fox Chase Cancer Center; Temple Transport Team (T3), a ground and air-ambulance company; and Temple Physicians, Inc., a network of community-based specialty and primary-care physician practices.
LKSOM, established in 1901, is one of the nation's leading medical schools. It has attained a national reputation for training humanistic clinicians and biomedical scientists. The school attracts students and faculty committed to making a difference in patient care, research, education and public service—at home and across the globe.